← USDA BioPreferred Program marks first-year anniversary of Certified Biobased Product Label
Get back in the saddle with Impact Gel →
New biobased product categories announced for preferred Federal procurement
August 31, 2012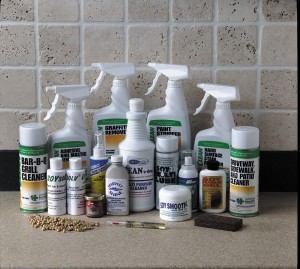 Agriculture Secretary Tom Vilsack announced the proposed addition of 12 biobased product categories for Federal procurement preference this summer. Upon approval of the ninth round of categories, more than 2,300 additional biobased products will be offered for preferred purchasing consideration by all Federal government agencies and contractors. This proposed rule is published in the Federal Register.
Public comments will be considered and incorporated, and a final rule will be publicized.
Previously, Vilsack announced the addition of 13 biobased product categories, now eligible for Federal procurement preference. Click here to view the new biobased product categories and the final rule. Eligible categories, with soy-based products currently on the market, include:
asphalt and tar removers
asphalt restorers
candles and wax melts
inks
pneumatic equipment lubricants
and wood and concrete stains
This entry was posted in
August 2012 issue
,
Biobased Solutions Newsletter
. Bookmark the
permalink
.
← USDA BioPreferred Program marks first-year anniversary of Certified Biobased Product Label
Get back in the saddle with Impact Gel →
©2017 Copyright United Soybean Board. All Rights Reserved