Drapex® Alpha Bio-Based Plasticizers Help Manufacturers Go Green
May, 2013
Remaining responsive to customer needs has helped Galata Chemicals build a reputation as a leading developer, marketer and manufacturer of additives for the polyvinyl chloride (PVC) market.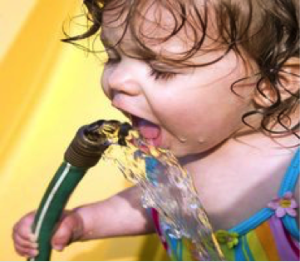 So when customers asked the company to develop a bio-based primary plasticizer to replace phthalates, Galata went to work.
"After several years of research, we developed the Drapex Alpha Natural Oil Primary Plasticizer (NOPP) technology," says Galata Vice President of Technology Peter Frenkel. "Four formulations are available to replace traditional petroleum-based plasticizers in many general purpose and specialty PVC applications. One is currently being tested for suitability in food contact applications," he says.
Drapex Alpha plasticizers offer excellent performance characteristics, including high efficiency, low-VOC, excellent extraction resistance and long-term heat stability. They are competitive to conventional plasticizers cost-in-use.
"There are no hazards associated with Drapex Alpha plasticizers," Frenkel says. "However, manufacturers would like them even if they weren't green because these bio-based plasticizes are highly efficient, and reduce production costs."
The Problem with Phthalates
Plasticizers make PVC articles softer. However the effect of certain phthalate plasticizers on human health may not be quite so desirable. Health concerns frequently center on what happens when children chew on toys containing phthalates, leading to small amounts getting into their bodies.
Studies have shown that some of these phthalates can cause reproductive problems in rodents, but their effect on humans is under much debate.
Billions of pounds of phthalates are used each year. A federal law took effect in February 2009, banning six phthalates in mouthable toys and other kids' products like rubber ducks, bath books and soft vinyl blocks.
Phthalates are also widely used in plastic bags, garden hoses, inflatable recreational toys, blood-storage containers, intravenous tubing and some pharmaceutical and pesticide products, according to the Centers for Disease Control and Prevention. They can also be found in household products, including vinyl flooring, adhesives, automotive interiors and plastic clothing, such as raincoats.
Under federal law, companies aren't required to publicly disclose the chemicals in their products or alert any government agency when they swap out a banned chemical, such as a phthalate, for a new one. The federal law banning phthalates simply requires companies to choose a "safe" alternative.
The Drapex Alpha bio-based plasticizer product line makes it easy for manufacturers to go green. Providing a sustainable alternative to many conventional petroleum-based plasticizers also qualifies PVC articles plasticized with Drapex Alpha to wear the USDA Certified Biobased Product label. For more information, visit www.galatachemicals.com. Or download a copy of the USB Soy Products Guide at www.soynewuses.org.
Photo credit to Microsoft Office©.