Need Soy Paint? Ask Sherwin-Williams
July, 2007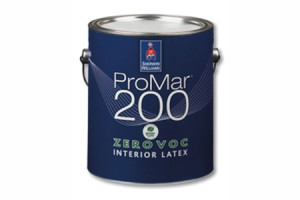 Homeowners wanting to add a little color to a drab room may soon turn to soybeans if Sherwin-Williams has anything to say about it. Thanks to support from the United Soybean Board and the soybean checkoff, the paint company is developing a new line of soy hybrid paint that soon could coat walls in your home.
The soy hybrid paint is made by using the same raw materials and processing techniques as traditional paint but adding soybean oil to replace some of the petroleum ingredients.
"The soybean checkoff is pleased to work with companies like Sherwin-Williams to find new uses for soybeans," says Todd Allen, USB New Uses chair and a soybean farmer from West Memphis, Ark. "Finding more uses for soybeans is good for farmers, industry partners, consumers and the environment."
The soy hybrid paint is environmentally friendly and available in a variety of colors in gloss and semi-gloss finishes. The paint cleans up easily with soap and water. "We were interested in soy as a component due to its low viscosity, lack of volatile organic compounds and the fact it's a low-cost, cross-linkable diluent," says Duke Rao, associate director, polymers and materials technology, for Sherwin-Williams. "The soy-hybrid paint is also very 'green' or eco-friendly, which is an advantage."
The paint has received good reviews from customers and has met all expectations for performance. Sherwin-Williams plans to include more soy in future products, but formulation adjustments need to be made to add more soy to existing products.
"The soy hybrid paint has higher gloss than latex paint, excellent adhesion, early moisture resistance and the appearance and feel of oil-base paint," says Rao.
USB has long supported soy-based inks and paints. Rao says that the new technology from the USB-funded research is not yet commercially available, but Sherwin-Williams has other varieties of soy-based paint.