Soy-based Solvents and Strippers Yield aMAIZEing Results
March, 2007
Many industrial tasks, like paint stripping or cleaning concrete, require work with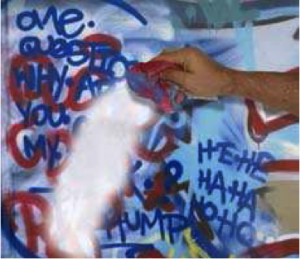 chemicals that can be hazardous. In many cases this is unavoidable, but some soy-based products are making these industrial tasks safer for both the environment and the people who use them.
Green Products recently introduced aMAIZEing Biobased Stripper and Solvent, which is 100 percent derived from a proprietary blend of U.S.- grown soybean and corn esters. The strippers and solvents are designed to strip, lift and remove mastics, adhesives, paint and more from concrete, masonry, wood, metal and a host of other surfaces. As a result of past research activities funded by the United Soybean Board (USB) and the soybean checkoff, companies continue to bring products like these to the marketplace.
The aMAIZEing line is 100 percent biobased per ASTM D 6866-04 and complies with the Federal Biobased Product Procurement Preference Program in Section 9002 of the U.S. Federal Farm Security and Rural Investment Act of 2002. The stripper and solvent contains no environmentally hazardous ingredients, ozone depleting chemicals or hazardous air pollutants.
The biobased stripper and solvent can be used for paint stripping, mastic removal, adhesive removal, asphalt removal, degreaser, parts cleaner, concrete cleaner and lead paint removal.
"Soy products are very versatile and there's practically a soy-based answer for nearly all of industrial needs," says Todd Allen, chair of USB's New Uses Committee and a soybean farmer from West Memphis, Ark. "Companies like Green Products continue to push the envelope by incorporating soy as a replacement for petrochemicals in coatings and solvent products."
AMAIZEing contains 53 percent solids, with a boiling point of 280 degrees Celsius. The stripper and solvent has a health rating of 1, a flammability rating of 1 and a reactivity rating of 0. The aMAIZEing line has a storage stability of two years in unopened containers.
To get more information visit the Web site at www.greenproducts.net.