Soy Helps Clean Up Airport Security Equipment
February, 2009
Airports see high levels of traffic and security equipment must be cleaned and disinfected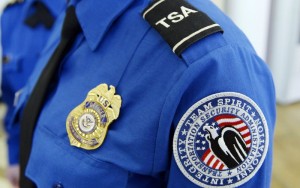 often. The Department of Homeland Security's Transportation Security Administration (TSA) has been looking at soy-based and other biobased cleaners to provide top performance and "go green" at the same time.
The United Soybean Board (USB)/Soybean Checkoff supports developing new markets for soy-based cleaners.
TSA started Biobased Cleaner Performance Pilot program in June of 2006 in an effort to find a safer, environmentally friendly alternative for isopropyl alcohol. The cleaners contained at least 70 percent isopropyl alcohol were being used to clean screening tables and baggage areas at airports across the nation. However, TSA was concerned over the low flash point of alcohol-based cleaners.
There are several other advantages biobased cleaners have over alcohol-based cleaners. Biobased cleaners can:
Prevent the possibility of accidents caused by alcohol's flammability.
Provide employees with a less noxious and more environmentally friendly cleaner.
Eliminate storage restrictions, such as flammable cabinet requirements, which can save both space and money.
Eliminate labeling, spill and shipping issues associated with isopropyl alcohol.
The TSA pilot program consisted of three phases: soliciting products, field testing and data analysis. TSA selected 12 biobased products for testing. The products were tested at 18 airports across the nation. The data analysis resulted in all 12 products being recommended for purchase by TSA. The biobased products were then evaluated for price, which showed that biobased substitutes were competitive in price.
"USB is proud soy-based products can help TSA provide a high-performing, environmentally friendly cleaner," says Todd Allen, USB New Uses chair and a soybean farmer from West Memphis, Ark.
"The soybean checkoff will continue to work with government entitieslike TSA to promote biobased products for government purchases."