Soy Stains Show Color, Clarity for Rust-Oleum
February, 2009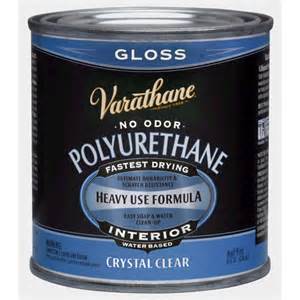 Before launching Varathane, a new stain line to complement its polyurethanes, Rust-Oleum wanted the clearest, cleanest colors possible. They determined that soybean oil gave them the clearest base and best penetration, says John Schierlmann, technology manager Rust-oleum-Zinsser Wood Care.
Schierlmann says the company did not learn about the United Soybean Board (USB) and the soybean checkoff's promotional efforts for new uses for soy until after the Varathane launch but has worked with the checkoff since that time.
Rust-Oleum uses soybean oil and derivatives in many products, including some of the water-based products, as well as stains and polyurethanes. The stain and polyurethane use transparent pigment, microground pigment and organic materials to achieve the brightest, cleanest colors.
"We have tested our stains against leading competitors in consumer research," says Schierlmann. "The consumers prefer our stains 2:1 against leading competitors."
Varathane stains can be used on any wood species for indoor use, and the company also makes a line of polyurethanes to protect the stain and the wood. The solvent-based polyurethanes are soy-based as well. Utilizing both the soybean oil stain and the soybean-oil-based polyurethanes is the best way to get the cleanest color and the best protection for your project, says Schierlmann.
To learn more about Varathane stains visit www.rustoleum.com.