Soy Wax Continues to Light Up the Candle Industry
January, 2010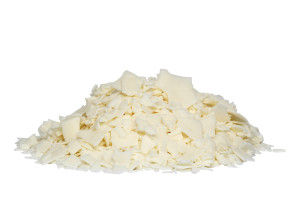 The U.S. candle market represented an estimated $3.3 billion in sales last year. Today, vegetable-based wax, like soy, commands about 6% percent, or 45 million lbs., of the 780 million lbs. of wax sold in the U.S. candle market, according to Elevance Renewable Sciences. Soy wax replaces or substitutes for petroleum-derived paraffin as a renewable, sustainable fuel source for candles. The United Soybean Board (USB) and soybean checkoff work to develop new uses for soybeans, and soy-based wax for candles represents a growing market. Most leading candle companies offer some type of sustainable candle, says Del Craig, executive vice president, Elevance Renewable Sciences. The environmental movement has spurred a rise in demand for sustainable, soy-based candles. But other reasons exist for the popularity of soy candles.
"Soy candles have several advantages over petroleum-based paraffin candles," says Craig. "They tend to burn a bit longer and cleaner than many of the paraffinic blends found in candles today. In addition, the polar nature of soy wax allows greater levels of fragrance to be loaded into a candle system, providing a more efficient means of transferring fragrance in an indoor space."
Soy-based candles are cost-competitive with paraffin candles, and the environmental and other benefits only add to the appeal of soy. Elevance currently works with USB on a project to identify and characterize the impurities present in soybean oil. These impurities cause the catalyst used in manufacturing to become ineffective raising the cost of manufacturing Elevance's novel soy-based waxes.
"Characterizing these impurities will enable Elevance to improve the manufacturing process so that both economical and higher performing waxes can be efficiently manufactured from soybean oil," says Craig. USB and Elevance strive to solve this challenge, eventually providing both economical and environmental benefits to candle manufacturers and consumers.
To learn more about Elevance, visit elevance.com. To see a listing of soy products, including soy candles, visit the Soy Products Guide at