Category Archives: Ingredients
ACS Book on Soy-Based Chemicals and Materials Now Available
Biobased products and sources of raw materials are earning their place in the chemical industry. Significant advancements in processing, formulation, biotechnology and chemical modification have enabled biobased materials to be used alongside petroleum hydrocarbon derived materials and provide additional performance capabilities. Significant progress has been made, and is continuing, in developing and utilizing chemicals and materials using plant-based feedstocks as a viable and renewable replacement for petrochemicals. A book on Soy-Based Chemicals and Materials provides examples of technology that illustrate the breadth and depth of development that has occurred in the biobased chemical industry by primarily focusing on soybeans.
With a long history of industrial use and a variety of active development programs, soy products are being utilized in many established commercial products as well as appearing in new applications using emerging technology. Soybeans are widely available throughout the world and are rich in protein, oil, and carbohydrate fractions, which can each serve as unique renewable feedstocks. Sharing these developments should help the downstream development of soy-based products and create paths that other biobased sources can apply to advance their development.
Read Chapter One of the ACS Symposium Series Book
Or purchase the book here:
Surfactant – 2009 Market Opportunity Study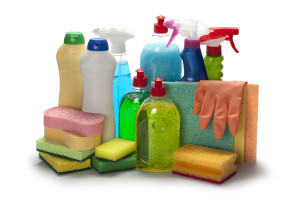 SURFACTANTS
A Market Opportunity Study Update
Prepared for the United Soybean Board
By: Dwight Rust and Stephen Wildes
Surfactants or surface active agents are broadly defined as organic compounds that can enhance cleaning efficiency, emulsifying, wetting, dispersing, solvency, foaming/defoaming and lubricity of water-based compositions. The annual surfactant demand in the United States is estimated to be 7.7 billion pounds. The largest end use market for surfactants is household cleaning detergents. These are comprised of large volume, lower priced laundry and dishwashing detergent commodity products that account for roughly one-half of the U.S. surfactant market. "Specialty surfactants" are higher-priced, low-volume products used in a broad range of industrial and personal care market applications with annual demand estimated at 2 billion pounds or 26% of the total US surfactant market.
Surfactants are produced from petrochemical (synthetic) feedstocks or oleochemical
(natural) feedstocks. U.S. surfactant production is based on 40% petrochemical and 60%
oleochemical feedstocks. The basic petrochemical feedstocks are ethylene and benzene
which are derived from crude oil and converted to surfactant intermediates ethylene oxide
(EO), linear alkylbenzene (LAB) and detergent alcohols. The basic oleochemical
feedstocks are typically seed oils – palm and coconut – as well as tallow. Raw material
costs for these feedstocks are a prime determinant of surfactant pricing.
The U.S. surfactant market is extremely diverse and includes many primary product
manufacturing industries and segments which are described in this report. Surfactants are
used in formulated products to provide optimum performance.
Soy Paper Chemicals – 2011 Market Opportunity Study

SOY CHEMICALS FOR PAPER PROCESSING A MARKET OPPORTUNITY STUDY September 2011
By: Connie Howe; Robina Hogan; Steve Wildes
The process of making paper, paperboard and tissues today is highly cost sensitive. The necessity for increasing productivity and quality, combined with environmental regulatory pressures, has resulted in an increased demand for pulp and paper chemical additives. The global market for pulp and paper chemicals is estimated to have been 51 million tons with a corresponding value of $17.8 billion in 2010. It is projected to rise to 58 million tons or $20 billion by the end of 2015. In North America, the demand for pulp and paper chemicals in 2010 was estimated to be 12.7 million tons or $4.4 billion, increasing to 13.9 million tons or $4.8 billion in 2015.
Pulp and paper continues to be the largest industry in demand for chemical additives. Even with the current economic downturn and the increasing reliance on electronic media curtailing paper use, specialty chemical consumption is still huge, leading to a very large opportunity for specialty chemical additives that impart strength/performance enhancements at a lower or equivalent cost of existing products. The industry has become very sensitive to the price stability of soy-based options compared to the volatility of existing petrochemical options and is seeking cost of use/performance data for new and innovative solutions for profitability in these markets. Basic pulp costs have also risen, leading to the need for alternate cellulose sources and greater use of additives to reduce wood pulp consumption without sacrificing performance
Chemical Price Trends – 2010 Market Opportunity Study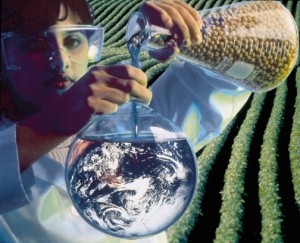 This report details and updates for the end of 2009 specific price changes for a variety of chemicals used to make a wide range of products that either are already being made from soy derivatives or could be made from soy derivatives if affordable technology were available. It also contrasts those changes with the more stable price of soybean oil and soy protein. The price trend report was first done for the United Soybean Board (USB) in 2005, and was updated in 2008. This report for 2010 includes for the first time the implications for soy in the fiber and surfactant market areas. A chart in the report tracks the price change for 15 years for soy oil and meal versus crude petroleum and natural gas as feedstocks for industrial chemical products.
Soy-Based Adjuvants Improve Crop Protection
November, 2010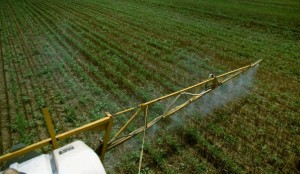 Soybean oil can help improve the performance of pesticides, herbicides or fungicides farmers apply on their soybean and other crop fields. Farmers use adjuvants to help keep the droplet size of these chemicals within an ideal range where the products stick to plants just enough so that they coat the leaves and achieve maximum effectiveness.
"Soy-based adjuvants perform as well as or better than other than petrochemical adjuvants," says Vatren Jurin, technical director of Brandt Consolidated, an agricultural services provider based in Springfield, Ill. "Vegetable oil adjuvants are very good at sticking to the plants, and able to penetrate the cuticles of plants better than other adjuvants."
Jurin estimates about 30 percent of all adjuvants in crop protection applications are vegetable-oil-based and 75 percent of those adjuvants are soy-based.
Soybean oil can play a role in mitigating the effects of chemicals drifting into other fields unintentionally. Soy-based adjuvants increase effectiveness by helping the product penetrate the waxy cuticle of the plant. Using soy as an ingredient also adds renewability and reduces the amount of chemicals left on the field after spraying.
"Soy-based adjuvants are biodegradable, which represents an advantage over petrochemical products," says Jurin. "The soy-based products have no long-term environmental effects that petrochemical products may have." Numerous choices in soy adjuvant products exist, and many can be found online on the United Soybean Board's Soy Products Guide located on www.soynewuses.org.
USB Supports Research of Environmentally-Safe Cleaning Products
March, 2006
The United Soybean Board (USB) and the soybean checkoff are working closely with various industries to help provide environmentally safe products. A few examples of helpful soy-based products on the market include Franmar Chemical's Emerge Parts Cleaner, Florida Chemical's CITRUSoy line of cleaners and New Century Coatings soy-based wood stain.
Emerge by Franmar Chemicals, Inc. has proven itself useful in the swing of spring. As a 100 percent biodegradable, all-purpose concentrated cleaner, this product is used by industry to clean a multitude of hard surfaces. From oil in garages, grease and dirt on lawn equipment and grime from asphalt, concrete, metal and painted walls – this environmentally friendly product has no VOCs or global warming potential. The properties list no flash point and mild odor.
CITRUSoy products have also become a popular item.Florida Chemical Company has a line of cleaners derived from citrus fruits and soybeans that work well for parts cleaning, washing and industrial cleaning products. CITRUSoy's product formulations target household use and industrial cleaning challenges.
CITRUSoy household solvents are designed to be used as kitchen and bathroom cleaners. The industrial solvents line was formulated for tougher cleaning applications, such as tar asphalt removers, adhesive removers, graffiti removers and general-purpose cleaners. Both lines contain low VOCs and flash points up to 200°F. The CITRUSoy line of solvents can be used in formulated products that have a degreaser not as aggressive as 100 percent d'Limonene. It blends well with other solvents and has no hazardous materials.
Lately, soy methyl ester wood stain has been a popular choice for manufacturers to incorporate in their product lines. Methyl soyate resists the elements and saves money as less staining is required year after year. Soy methyl esters are safe replacements for common petrochemicals. Methyl soyate provides manufacturers and consumers with several advantages over terpene or stains containing high VOC levels, high toxicity, biodegradility issues, waste-disposal problems and high-flammability threats.
AgriStain by New Century Coatings is a soy methyl ester wood stain.It is odorless, contains no irritants or harmful VOCs and provides easy cleanup. In terms of performance, AgriStain increases the quality of stained products through enhanced penetration and colorization. This stain also has shown superior properties when it comes to lapping, drip mark repair and dry time. It prevents fading with UV resistant colors and blending with dyes is acceptable even though loss of color due to UV fading is possible.
Drapex® Alpha Bio-Based Plasticizers Help Manufacturers Go Green
May, 2013
Remaining responsive to customer needs has helped Galata Chemicals build a reputation as a leading developer, marketer and manufacturer of additives for the polyvinyl chloride (PVC) market.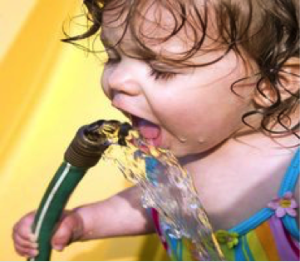 So when customers asked the company to develop a bio-based primary plasticizer to replace phthalates, Galata went to work.
"After several years of research, we developed the Drapex Alpha Natural Oil Primary Plasticizer (NOPP) technology," says Galata Vice President of Technology Peter Frenkel. "Four formulations are available to replace traditional petroleum-based plasticizers in many general purpose and specialty PVC applications. One is currently being tested for suitability in food contact applications," he says.
Drapex Alpha plasticizers offer excellent performance characteristics, including high efficiency, low-VOC, excellent extraction resistance and long-term heat stability. They are competitive to conventional plasticizers cost-in-use.
"There are no hazards associated with Drapex Alpha plasticizers," Frenkel says. "However, manufacturers would like them even if they weren't green because these bio-based plasticizes are highly efficient, and reduce production costs."
The Problem with Phthalates
Plasticizers make PVC articles softer. However the effect of certain phthalate plasticizers on human health may not be quite so desirable. Health concerns frequently center on what happens when children chew on toys containing phthalates, leading to small amounts getting into their bodies.
Studies have shown that some of these phthalates can cause reproductive problems in rodents, but their effect on humans is under much debate.
Billions of pounds of phthalates are used each year. A federal law took effect in February 2009, banning six phthalates in mouthable toys and other kids' products like rubber ducks, bath books and soft vinyl blocks.
Phthalates are also widely used in plastic bags, garden hoses, inflatable recreational toys, blood-storage containers, intravenous tubing and some pharmaceutical and pesticide products, according to the Centers for Disease Control and Prevention. They can also be found in household products, including vinyl flooring, adhesives, automotive interiors and plastic clothing, such as raincoats.
Under federal law, companies aren't required to publicly disclose the chemicals in their products or alert any government agency when they swap out a banned chemical, such as a phthalate, for a new one. The federal law banning phthalates simply requires companies to choose a "safe" alternative.
The Drapex Alpha bio-based plasticizer product line makes it easy for manufacturers to go green. Providing a sustainable alternative to many conventional petroleum-based plasticizers also qualifies PVC articles plasticized with Drapex Alpha to wear the USDA Certified Biobased Product label. For more information, visit www.galatachemicals.com. Or download a copy of the USB Soy Products Guide at www.soynewuses.org.
Photo credit to Microsoft Office©.
Soy Wax Continues to Light Up the Candle Industry
January, 2010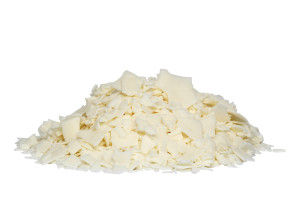 The U.S. candle market represented an estimated $3.3 billion in sales last year. Today, vegetable-based wax, like soy, commands about 6% percent, or 45 million lbs., of the 780 million lbs. of wax sold in the U.S. candle market, according to Elevance Renewable Sciences. Soy wax replaces or substitutes for petroleum-derived paraffin as a renewable, sustainable fuel source for candles. The United Soybean Board (USB) and soybean checkoff work to develop new uses for soybeans, and soy-based wax for candles represents a growing market. Most leading candle companies offer some type of sustainable candle, says Del Craig, executive vice president, Elevance Renewable Sciences. The environmental movement has spurred a rise in demand for sustainable, soy-based candles. But other reasons exist for the popularity of soy candles.
"Soy candles have several advantages over petroleum-based paraffin candles," says Craig. "They tend to burn a bit longer and cleaner than many of the paraffinic blends found in candles today. In addition, the polar nature of soy wax allows greater levels of fragrance to be loaded into a candle system, providing a more efficient means of transferring fragrance in an indoor space."
Soy-based candles are cost-competitive with paraffin candles, and the environmental and other benefits only add to the appeal of soy. Elevance currently works with USB on a project to identify and characterize the impurities present in soybean oil. These impurities cause the catalyst used in manufacturing to become ineffective raising the cost of manufacturing Elevance's novel soy-based waxes.
"Characterizing these impurities will enable Elevance to improve the manufacturing process so that both economical and higher performing waxes can be efficiently manufactured from soybean oil," says Craig. USB and Elevance strive to solve this challenge, eventually providing both economical and environmental benefits to candle manufacturers and consumers.
To learn more about Elevance, visit elevance.com. To see a listing of soy products, including soy candles, visit the Soy Products Guide at
Envirez Uses Soy for Wide Range of Plastic Applications
March, 2007
Ashland Composite Polymers, a business group of Ashland Performance Materials, a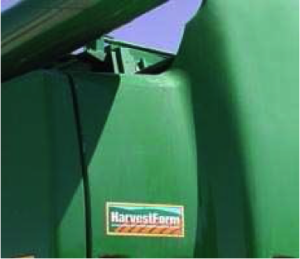 division of Ashland, Inc. has expanded its ENVIREZ line of polyester resins used in sheet-moldingcompound (SMC) for the compression-molding market, with support from the United Soybean Board (USB) and soybean checkoff.
This resin is ideal for a variety of applications used in the transportation, marine, agricultural, off-road and construction industries. ENVIREZ composite resins are made of soybeans and incorporated into applications such as new model tractor hoods for both John Deere and Case New Holland. The resin is suitable for many general purpose applications and can be blended with most standard fillers, initiators and inhibitors to create blended resins. Twenty-five percent of the raw materials in the ENVIREZ resins are derived from renewable resources, including soy oil and corn-derived ethanol. The resins are specifically formulated and can be blended with standard unsaturated polyester resins to meet specific requirements. "As compared to similar general purpose resins that are formulated entirely with petroleum-derived raw ingredients, ENVIREZ contains renewable crop-based components which have added to its overall marketability," says Dwight Rust, Ashland Specialty Chemical Company. "Each batch of ENVIREZ resin is estimated to save 10 barrels of petroleum, resulting in a potential greenhouse gas reduction of 34,000 pounds."
The ENVIREZ resins are currently used in several commercial processes, and provide surface finishes when used in press molding, resin transfer molding (RTM) and infusion. The resins produce a variety of parts from exterior body panels for agricultural and construction equipment to other small parts for the transportation and marine industries. Several additional trials featuring Envirez are ongoing and examples of the current product line are as follows:
_ ENVIREZ – a soy-based resin for small utility trailers via the tool less engineered composites process – Ashland with Plastics Unlimited.
_ ENVIREZ 1807 – thermoset polyester formulated for vacuum bag process for fan shrouds – Ashland with Plastics Unlimited plus others.
_ ENVIREZ 1807 – this product is also used as a soy-based resin via pultrusion process for building materials – Ashland with Polygon.
_ ENVIREZ 5000 – a low profile, thermoset sheet molding compound for new model tractor hoods and covers – Ashland with Ashley Industrial Molding for Deere and Case New Holland. _
ENVIREZ 6934 – an infusion resin molded into small parts for over-the-road trucks as a precursor to molding larger parts – Ashland with Core Molding Technologies.
_ Green BMC – a 100 percent soy-based resin based on modified ENVIREZ 1807 for clmolding applications targeted at automotive – Ashland with BMCI.
The specific physical properties of each Envirez resin formulation vary depending upon the application for which it was developed. At this time, Envirez resins are not recommended for applications requiring corrosion resistance.
Soy-Based Composites Used in Waterless Urinals
June, 2011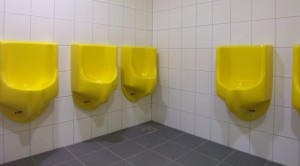 Soy represents a versatile feedstock for any company looking to replace petrochemicals with environmentally friendly alternatives. Waterless Company represents an example, using soy-based composites in their urinal products.
Waterless offers urinals with up to 35 percent Envirez®, a soy-based resin from Ashland Chemical. Soy-based resins reduce petrochemical use in the product and result in potential greenhouse gas reduction, according to Waterless.
"Visually and functionally the urinals featuring soy-based resins perform as well as all of our other fixtures," said Klaus Reichardt, Waterless Company's CEO. "With performance equal to other materials, the environmental attributes of soy were very attractive. Using soy-based materials gives Waterless a marketing advantage in providing more environmentally friendly products to our customers." The company tested its urinals according to the American National Standards Institute (ANSI) for warping, loads, scratch resistance and other categories. Waterless representatives believe the soy-based resin enables the performance they need, while allowing them to use renewable resources.
The fixtures are used for institutional, commercial, industrial or military purposes and have been installed in hospitals, offices, airports, schools, parks, sports and recreational facilities.
To learn more about the soy-based urinals, visit www.waterless.com to learn more about new industrial uses for soy, visit www.soynewuses.org.