Category Archives: Rubber
RePLAY® Asphalt Seal and Preservation Agent Hits the Road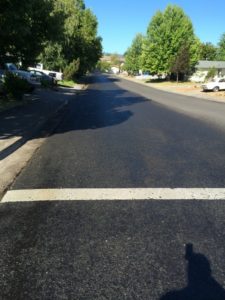 RePLAY® Agricultural Oil Seal and Preservation Agent is literally hitting the road in Minnesota, and extending the life of roadways used to transport soy derivatives from fields to factories.
The biobased sealant, which contains a minimum 61 percent soybean oil and derivatives, penetrates asphalt and helps to reverse the oxidation process on or below the surface. It also helps repair surface hairline cracks.
Asphalt surfaces typically last 10 to 12 years when sealed. BioSpan Technologies, who manufactures the product using patented soy technology developed with USB research support, says RePLAY can extend the road life two to three times longer.
In Minnesota, there have been over 400 applications of RePLAY on city streets, parking lots, trails, and county roads, covering approximately 150,000 lane miles. Since it is a clear, non-petroleum-based sealant, the lines on the roads do not have to be repainted, which provides a significant savings of time and money.
The company says RePLAY not only extends the life of asphalt surfaces, but cuts down on labor costs, reduces road closures during application, and eliminates the harmful fumes of petroleum products used for road maintenance.
"We looked at how the roads are lasting," said Mike Youngerberg, director of product development and commercialization for Minnesota Soybean Research and Promotion Council who helps coordinate product field trials. "In Hutchinson, a number of streets are way past the five-year time frame (when roads typically need a chip-sealing repair), and they look as good as possible," he says.
During a recent field application, Youngerberg observed one length of road in particular was not even cracked around the manhole covers or on the edges, areas that typically need repair sooner than others. Similar field trials are being conducted in municipalities across the U.S. to demonstrate RePLAY cost and performance advantages.
Goodyear Tires Gain Traction with Soy
After years of testing, Goodyear Tire and Rubber Company announced in August 2017 the release of Assurance WeatherReady tires, featuring a unique soy-based tread with enhanced traction.
Soybean oil replaces petroleum-based mineral oil as a plasticizer or extender in the polymer finishing stage of SSBR (solution styrene-butadiene rubber) polymer production. This enables the material to remain more flexible at lower temperatures than petroleum-based rubber compounds, improving traction in a variety of weather conditions.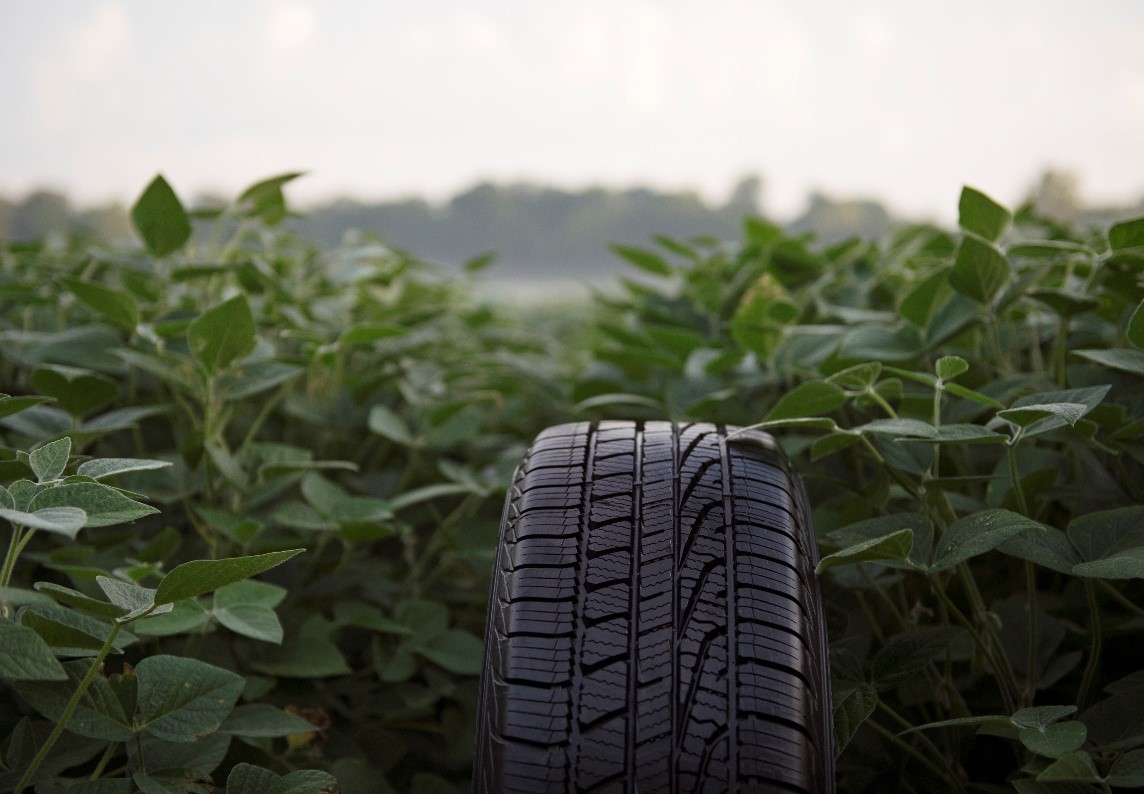 Rubber made with soybean oil also mixes more easily in the silica-reinforced compound used in tire manufacturing. Goodyear says this makes the compound easier to process, which improves manufacturing plant efficiency and reduces energy consumption.
Development and testing for the WeatherReady line occurred at Goodyear's Innovation Center in Akron, Ohio, in its manufacturing plants and its proving grounds. The WeatherReady was also tested at the McKinley Climatic Laboratory, located within the Elgin Air Force Base in Florida.
"Goodyear's legacy of innovation drives us to continue to apply new technology solutions, developing superior performing tires that meet consumer demands," said Eric Mizner, Goodyear's director of global material science.
Goodyear's Assurance WeatherReady tires are offered in a wide range of sizes, covering 77 percent of cars, minivans and SUVs on the road today.
Soy Improves Abrasion Resistance in Conveyor Belts
Performance advantages in rubber applications using soy technology prompted WCCO Belting, Inc. to conduct a three-phase project to investigate possible use of soybean oil in its conveyor belting products.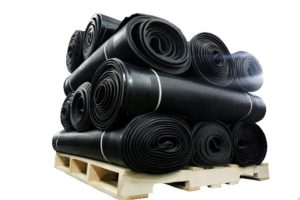 During the first phase of the project, WCCO and its rubber vendor examined the physical properties of a soybean oil rubber compound in comparison to WCCO's equivalent aromatic oil compound. The engineers obtained exceptional test results. By replacing the aromatic oil with soybean oil in the proper proportion, they achieved a moderate increase in abrasion resistance while maintaining all other physical properties, including tensile strength, tear strength and puncture resistance. Abrasion resistance is a main feature and benefit that the rubber belting industry promotes.
The second phase of the project investigated soybean oil viability through belting production stages: rubber compound mixing; the calendering process (performed by WCCO's wholly owned subsidiary); and the extruding, molding and vulcanizing procedures completed by WCCO internally.
The principal investigator of the project, WCCO's Senior Product Development Engineer Mark Beyer, determined that the soybean oil rubber compound successfully matched the processing benchmarks set by the current compound made with aromatic oil.
With United Soybean Board research support, the final phase of testing assessed the ability of the soybean oil rubber belting products to perform to industry specifications. WCCO focused on testing its main three product lines for the initial launch: RAPTOR® draper belting for combine harvest headers and swather equipment, baler belting for baler equipment and conveyor belting for tube-conveyor equipment.
The belt made from soybean oil is the first in the company's line of rubber products made from sustainable materials, called TerraTech™. The soybean-oil rubber technology can be used in the agricultural industry on swathing equipment, combine headers and conveyor belting and in the light industrial, construction, sand and gravel, packaging and recycling industries.
Soybean Oil Comes Full Circle in Firestone Ag Tires
Bridgestone Americas Tire Operations continues its shift into the sustainability fast lane—replacing petroleum in Firestone tractor tires with renewable soybean oil—and is expanding research, incorporating the latest soybean oil derivative to hit the market: high oleic soybean oil.
Five years ago, the company revealed a new concept tire containing more than 10 percent soybean oil. With approximately 90 lbs. of soybean oil, the concept tire signaled Bridgestone's commitment to incorporate renewable sourced raw materials into their tread compounds. The occasion also highlighted a vertical supply integration bringing oil from soybean fields into the tires used to harvest them.
Today various percentages of soybean oil are in all of the Ag tires produced in the Bridgestone Des Moines, Iowa plant.
"Advances in soy technology and the availability of industrial-grade high oleic soybean oil is helping us build more performance improvements into our tires," says Amy Randall, Bridgestone manager of innovation and technology. "Our research is definitely not a 'one and done' thing. That's because discoveries we make not only benefit us, they also increase industrial demand for soybean oil, which is good for farmers."
The company continues to research ways to incorporate even more at the Bridgestone Americas Technical Center in Akron, Ohio.
"We are committed to accelerating sustainable mobility solutions as part of Bridgestone's "Our Way to Serve" corporate social responsibility program," says Tom Rodgers, executive director, Bridgestone agricultural solutions. "Our objective is to engineer high-performing products in the most responsible and sustainable way. Producing Ag tires that incorporate soybean oil is a natural fit."
Using Biobased Plasticizers as Alternative Rubber Plasticizers
Using bio-based plasticizers alternative rubber plasticizers
Soybean Oil Plasticizers as Replacement of Petroleum Oil in Rubber
Soybean oil plasticizers as replacement of petroleum oil in rubber_Rubber Chemistry and Technology
Rubber – 2012 Market Opportunity Study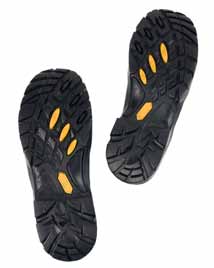 Soy products perform as process aids and reinforcing fillers in rubber compounds with a sustainability advantage.
Rubber – 2011 Market Opportunity Study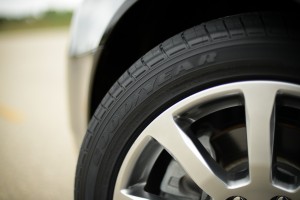 There is significant potential for soy products in the rubber and synthetic elastomer industry as plasticizer oil and filler alternatives for petroleum-based process aids and additives. Soybean products already have some established uses in the rubber and plastics industry as a plasticizer, acid scavenger, and process aid. Published research and patent applications have shown that soy products can function as process aids / plasticizers and as a reinforcing filler in a range of rubber compounds.
Chemical Price Trends – 2010 Market Opportunity Study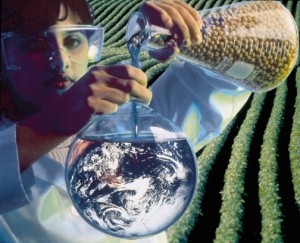 This report details and updates for the end of 2009 specific price changes for a variety of chemicals used to make a wide range of products that either are already being made from soy derivatives or could be made from soy derivatives if affordable technology were available. It also contrasts those changes with the more stable price of soybean oil and soy protein. The price trend report was first done for the United Soybean Board (USB) in 2005, and was updated in 2008. This report for 2010 includes for the first time the implications for soy in the fiber and surfactant market areas. A chart in the report tracks the price change for 15 years for soy oil and meal versus crude petroleum and natural gas as feedstocks for industrial chemical products.
Ford Expands Successful Use of Soy
September, 2010
Ford Motor Company has used soy-based foam for seat cushions, seatbacks and vehicle headliners for several years and today more than 2 million Ford, Lincoln and Mercury vehicles contain biobased foam content. The soy foam seating came about due in part to a partnership with the United Soybean Board (USB), and now Ford expands its use of soy-based products to rubber as well.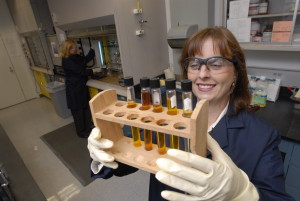 By using renewable soybean oil as a 25 percent replacement for petroleum oil, Ford researchers more than doubled rubber's stretchability and reduced its environmental impact. Soy-based rubber parts such as radiator deflector shields, air baffles or deflectors, cup holder inserts and floor mats may be installed in future Ford vehicles.
The scope of Ford's recent rubber research, which was funded in part by USB, included the use of soy fillers, such as soy flour and soybean meal, as well as soybean oil.
"Ford is focused on finding innovative ways to make our vehicles more eco-friendly," says Cynthia Flanigan, Ford technical leader in elastomeric polymers. "Soy-based rubber provides superior stretchability and serves as a renewable resource that helps reduce carbon dioxide emissions from raw materials."
"It doesn't matter if it's a green product if it doesn't work," says USPS Resource Conservation Specialist Ronald Robbins, whose efforts have been helping the USPS win CTC awards since the award's first year in 1995. "We didn't go out looking for a soy-based mastic remover; we looked for a mastic remover that works. And the soy-based product works."
Ford researchers found that soy fillers could provide an inexpensive and environmentally friendly partial replacement of carbon black, a petroleum-based material traditionally used to reinforce rubber. Used together, soybean oil and soy fillers could replace up to 26 percent of the petroleum-based content in automotive rubber applications.
According to the International Rubber Study Group, the automotive sector accounts for more than 50 percent of worldwide rubber consumption, which exceeded 22 million metric tons in 2008. Analysts expect automotive rubber usage to rise more than 4 percent through 2013. To read learn more about Ford's soy-based products, visit www.ford.com.