Solvents – 2012 Market Opportunity Study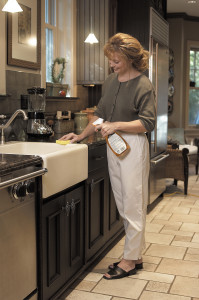 Soy means fewer VOCs, less flammability and less toxicity.
Methyl soyate, a methyl ester derived from soybean oil, is an excellent "green" alternative industrial solvent for use in various I&I (Industrial and Institutional) cleaners, paint strippers, adhesive and graffiti removers, parts cleaners and degreasers and as a carrier solvent for coatings and adhesives. It is a cost competitive, low-VOC, low-toxicity, high-flash, effective and readily biodegradable replacement for conventional chlorinated and hydrocarbon solvents.