Soy-Based Products Clean Up Zion National Park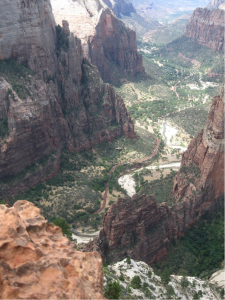 2015 – Zion National Park
Zion National Park's staff battle to protect the breathtaking views of its Utah canyons as well as buildings. They aren't alone. Across the country, historic landmarks, schools and many others face the same predator.
The culprit?  Graffiti. Over the years, the park's custodial crew and wilderness rangers have spent hours removing graffiti from rocks, buildings, and even ancient rock art sites.
"Seeing was believing for the grounds operations," said Juan Galindo, Zion's grounds supervisor who tested a soy-biobased graffiti remover that he says worked very well removing latex spray paint from rocks.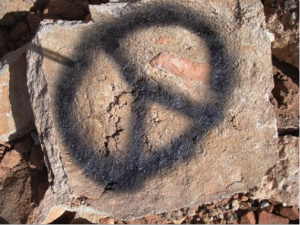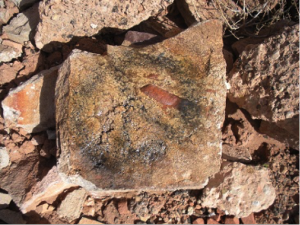 Galindo explained that they tested the soy-based graffiti remover against the regular petroleum-based product they had been using. They used the same amount of both products and got the same results.
"Seeing that the biobased product was soy-based and much better for human health and the environment was a bonus," Galindo added. Additionally, the soy-based product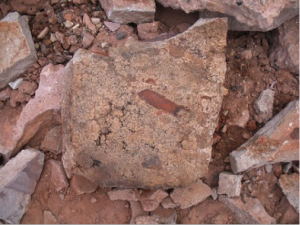 didn't eat away at the rock like the graffiti remover they had been using (see photos below).
Zion is the latest in a growing number of National Parks across the country to integrate the use of soy-biobased products into its operations.  Zion participated in a United Soybean Board (USB)-sponsored biobased product demonstration project, which allowed the custodial crews to test several soy-based alternatives to traditional petroleum-based products.
In addition to the graffiti remover, park staff tried several cleaning products that they found to be more effective than the products they had been using.
"The soy-based cleaning products worked much better for us," Galindo said.  "We used less product AND the cleaning took less time. There was also no toxic smell associated with the products, which our workers really liked."
Zion is the state's oldest national park.  It is also the most visited park in Utah, drawing three million people each year from around the globe.  Because this national treasure is so pristine, yet at the same time so heavily used, sustainability is a top priority.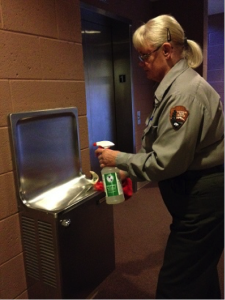 In addition to the graffiti remover, park staff tried several cleaning products that they found to be more effective than the products they had been using. (NPS Photo)
Over the past several years, Zion has actively developed and implemented a Sustainability program that is part of the park's Environmental Management System.  Among its goals is an improved hazardous waste management program with a goal to reduce hazardous waste generated by 50 percent by the end of fiscal year 2015 from a baseline year of 2010. FY14 numbers showed that Zion had far surpassed that goal at an 86% reduction.
"A permanent transition to biobased products would fit perfectly in line with these goals," said Juli Rohrbach, environmental protection assistant at Zion. "That 50 percent is far behind us, but we're not satisfied with just reaching our goals. We know it's attainable to continue to improve, so why not? This is the health of our employees and our park we're talking about. By using biobased alternatives, Zion will lessen the amount of hazardous materials to be purchased, stored, and disposed of."
Zion's Environmental Management Team meets quarterly to discuss the park's goals to reduce hazardous waste, potable water use, greenhouse gas emissions, energy intensity of buildings, construction and demolition waste, and petroleum use as well as increase landfill diversion, renewable energy use, and green purchasing. The team also discusses how to increase staff and visitor awareness of these efforts and how to continue to fund larger green purchasing projects.
Alex Barajas, environmental protection specialist, leads the group. "Zion is considered a leader in environmental stewardship within the park service and will continue to share practices with other national parks and local communities," he says. "The team also enjoys learning from other park environmental management programs and looks forward to testing some of the other products, which have been recommended by neighboring parks."
Below is a list of the specific soy-biobased products Zion tested during the USB-sponsored pilot project: