Corporate sustainability initiatives and consumer demand for safe products are driving the development of soy technologies to replace petrochemicals and additives used in plastics with soy derivatives.
Thermoplastics
Technology developed with the United Soybean Board's support is being used to combine soy with polyethylene (PE) and polypropylene (PP) resins.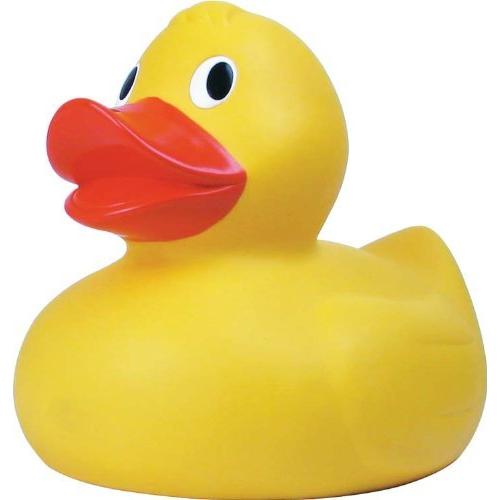 Nontoxic, nonhazardous epoxidized soybean oil is available as a cost-effective secondary heat stabilizer and a co-plasticizer in flexible polyvinylchloride (PVC) applications. It can also serve as an acid scavenger, a pigment dispersion agent, a monomer compatibilizer and a chemical intermediate. Applications range from soy-based inks, agricultural chemicals and butyl rubber, to food packaging, medical devices and equipment (IV bags), children's toys, vinyl sheet goods and sealants.
Soy-based plasticizers are available for use as a replacement for phthalate plasticizers.
Olefin-based soy composites can be used with polypropylene resins in injection molded parts. Future soy-based plastic applications could include replacing sheet molded compound in exterior auto parts. Research continues on ways to combine soy with other resins such as nylon, polycarbonate and (acrylonitrile butadiene styrene) ABS.
Polymerization technology has been developed to produce thermoplastic elastomers based on soybean oil.
Thermoset Plastics
Several manufacturers produce soy polyols in a range of functionalities, based on USB-funded soy technology. Life cycle assessment studies show that soy polyols can help lower carbon dioxide emissions and energy costs during polyol production.
Soy polyols can be used to produce a variety of polyurethane products including molded automotive foam, slab stock foams, viscoelastic foam, froth and rigid foams. Soy polyols can also enhance the sustainable profile of specialty elastomers, coatings and adhesives.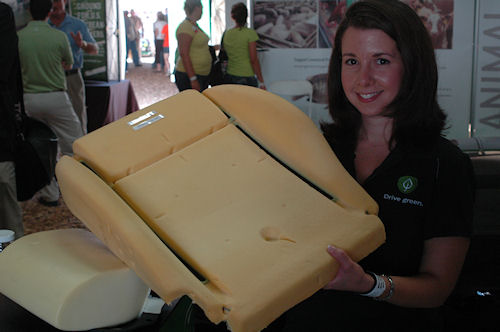 Manufacturers of products ranging from automotive interior foam cushioning to carpet-backing, polyurethane foam bedding, coatings and adhesives are using soy polyols to help meet corporate sustainability standards.
Engineered to displace chemicals derived from heavy and light crude oil, soy-based thermoset polyester resins are being used to create low-profile sheet molding compounds in agricultural equipment panels.
Soy-based resins can also be used to replace bisphenol A-based resins in coatings for metal cans. The resin provides enhanced chemical and corrosion resistance compared to traditional polyols, forming more stable bands during crosslinking compared with less stable esters or urethane linkages. Maleinated Acrylated Epoxidized Soybean Oil is suitable for high-temperature cure composite applications.