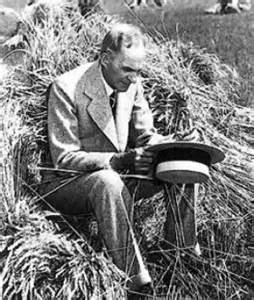 The United Soybean Board has supported research to create soy fibers through melt-spun and dry-spinning processes and to create nanofibers using soy protein. A continuous melt-extrusion process from a soy-polyethylene (PE) resin has been developed that produces fibers as thin as 40 micrometers. The soy-PE fiber strength and stiffness compares well with the base polyethylene resin at less cost. This type of soy fiber development focuses on limited-use applications such as disposable nonwovens.
Researchers are evaluating a two-step process using soy hull cellulose blended with either polyethylene or polylactic acid (PLA) and coated around cotton fibers for commercial fiber in nonwoven applications. The focus is on geotextile applications to prevent soil erosion.
A process to crosslink soy protein for use as a resin in "green" composites reinforced with cellulosic fibers has been investigated. Researchers have also come up with a method to crosslink soy protein without using external crosslinkers.
Because soy protein contains amino acids with positive or negative charges, electrospun nanofibers attract particles that have positive or negative charges. This creates the potential for use in air filtration applications, as well as possibly tissue engineering. Research has shown that just one gram of soy protein nanofibers can filter 100% of gram-negative airborne bacteria. These nanofibers may also be able to capture airborne viruses.
Past USB-funded research focused on the development of a solution blowing process that uses a bipolymer blend of soy protein isolate/poly vinyl alcohol (PVA) and soy protein isolate/polyethylene oxide (POE) that is pushed through nozzles at a very high speed — almost 300 meters per second. The thickness of the fiber decreases dramatically and becomes almost like a fractal. Applications for this technology include wipes, filter membranes, biomedical applications and geotextiles.
Other fiber research focused on applications in a melt spinning-type process that uses a blend of soy protein and PVA to produce a fiber made of about 20% soy, resulting in fiber for nonwoven applications.
Electrospinning soy nanofibers with soy/PVA for use in medical devices, bandages and tissue engineering substrates was researched to provide an alternative to a collagen substrate, which generally comes from cows, horses and pigs.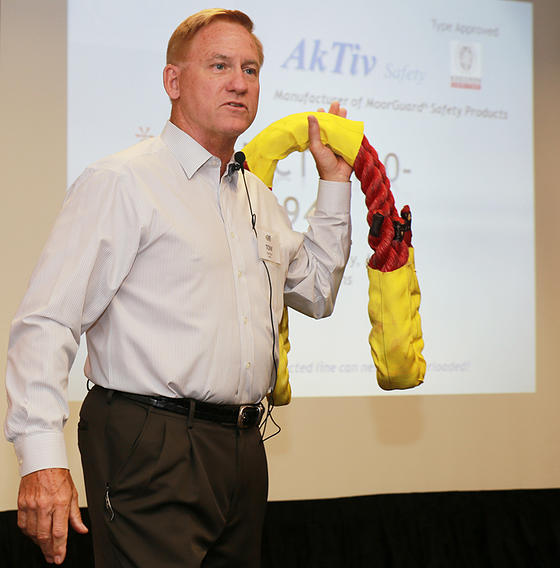 Fiber has been developed from high oleic soybean oil (HOSO) in an ultra-high molecular weight polyethylene compound for marine mooring lines and other applications. Dispersants from functionalized soy protein are being evaluated as a PVA alternative in sizing. Commercial trials have proven PVA size replacement is possible.
Researchers developed a surface-finish treatment based on soy protein which can be applied to different hydrophobic fibers and nonwovens from different polymers, polyethylene (PE) and polypropylene (PP), and developed both surface finishes and antibacterial technologies based on a combination of soy protein with appropriate components.
Researchers are investigating how to replace a significant portion of acrylic acid in hydrogels with inexpensive soy flour while maintaining water uptake values. Adding renewable content to the polymer increases the renewable carbon footprint and enables biodegradation of the hydrogel.
Research has also been conducted to develop cellulose/soy films and fibers for packaging. Soy cellulose is being evaluated as a filler for a compound with and without being carbonized for improved composite performance. Researchers are working with soy chemistry and PLA blends for industrial fiber applications.