So, what's so great about soy, anyway? How about that it meets or exceeds the performance of petroleum? Or that it's readily available and grown right here in the United States? Have we mentioned that it is environmentally friendly? And it's affordable, meaning you can improve your products and your budget. Need more reasons? Keep reading.
Why Soy?
The versatile chemical composition of soybeans is driving a surge of soy technology. When processed, soybeans are divided into protein and oil. Soybean protein is primarily used in animal feed, but is also an ingredient in plastic composites, synthetic fiber, paper coatings and formaldehyde-free adhesives.
Soybean oil is one of the most versatile of the natural oils. Its molecular structure and suitable fatty-acid profile can be readily modified for many applications.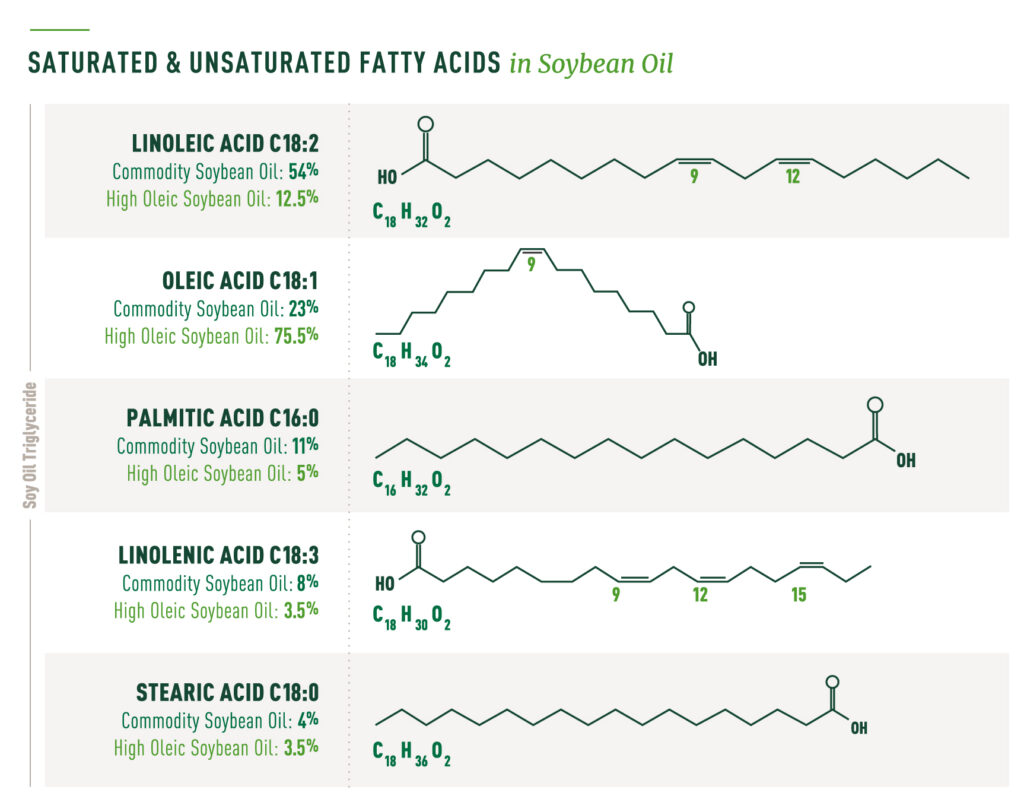 Researchers developed oilseeds with an increased percentage of oleic acid. High oleic soybean oil is naturally more stable than conventional soybean oil and provides added performance benefits in high-temperature applications. It can also be more economically modified chemically into synthetic lubricant base stocks, which can compete directly with polyalphaolefins and synthetic esters in lubricant use.