Soy-Based Science Increases Pedestrian Safety
Streets. Driven on every day with very little attention paid to them. One town in Mississippi decided to do something about that in order to make them more safe for drivers and pedestrians alike. Soybean oil played a critical role in not only increasing the safety and sustainability but also in showcasing the town's civic pride.
In Starkville, there's a stretch of University Drive connecting the Mississippi State University (MSU) campus to downtown that is heavily trafficked by both vehicles and pedestrians. In order to make it safer for everyone and also raise the visibility of nearby businesses, the town decided to beautify the area through the creation of a series of street art murals.
The MSU Fred Carl Jr. Small Town Center, which focuses on providing meaningful solutions to Mississippi's small towns, partnered with Ohio-based Aexcel for the project. Aexcel's soy-biobased paint, BioStripe®, was used to create the murals due to the traffic paint's positive environmental impact, being safe for children to use, and the fact that other BioStripe® projects have lasted for nearly a decade. BioStripe® also qualifies for certification under the U.S. Department of Agriculture's BioPreferred® Program. The project was funded by a grant from the Bloomberg Philanthropies' Asphalt Art Initiative.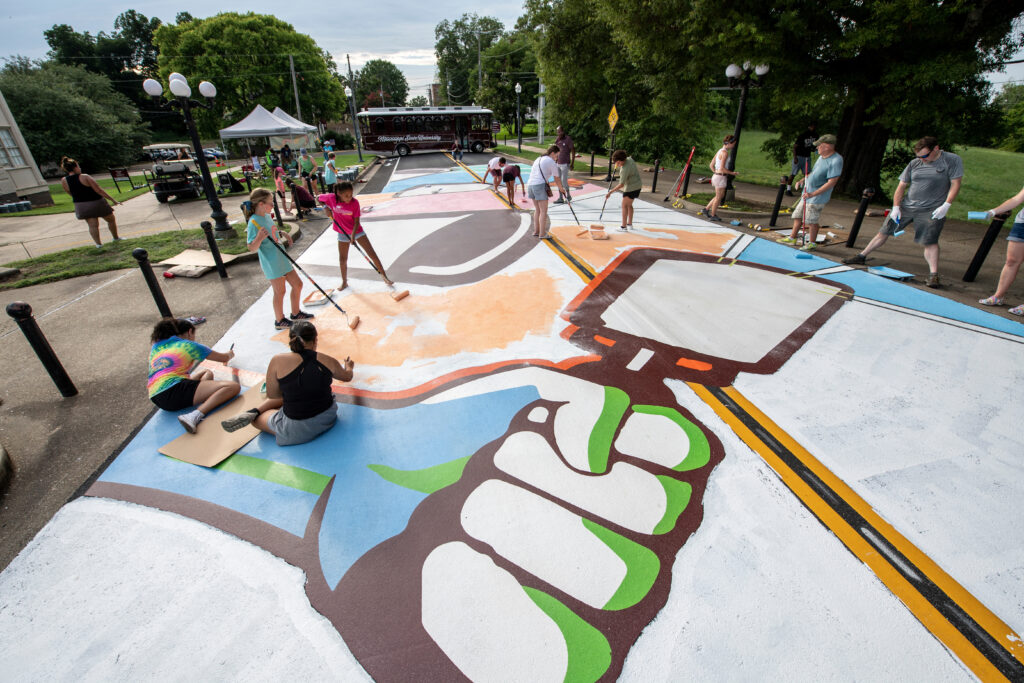 Multiple volunteer days were held for the community to get involved and help with the painting process. The project brought together the campus and the community while enhancing the town's civic pride.
BioStripe is made with soybean oil to avoid harmful microparticles, such as polycyclic aromatic hydrocarbons, which can be found in many traditional traffic paints. The United Soybean Board initially funded research with Polynt-Reichhold that led to the creation of many of Aexcel's products.
The MSU Fred Carl Jr. Small Town Center hopes to continue the use of soy-biobased products as it works to support small towns in Mississippi. It is currently looking into other biobased products that will be beneficial in its projects moving forward.