Sound Idea: Soy-Based Liquid Floor Underlay
W.F. Taylor recently took a big step toward reducing sound transmission and replacing harmful chemicals in flooring with the introduction of soy-based Acous-Tec™ Sound Reducing Liquid Underlayment Patch and Leveler.
Sound control is a critical issue for end users, especially in rooms below wood floors in multi-storied residential homes, condos, apartments and high-rise buildings.
According to the company, Acous-Tec resists sound transmission better than composite underlayments , such as rolled felt, foam and rubber. It also enhances the thermal insulating properties of the floor, controls moisture levels, patches up to 1/8-inch cracks and levels substrate surfaces.
Unaffected by concrete slab alkalinity, Acous-Tec can be installed on porous or non-porous surfaces and has extremely low permeability ratings. As the product cures, the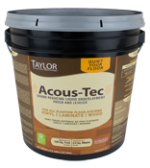 formulated cross-linking modified silane polymer-base builds a tenacious but elastic resilient membrane that will not break down over time like other composite underlayment materials.
Acous-Tec is free of solvents, hazardous chemicals (per OSHA Regulation CFR 1910.1200), water and isocyanates. It is a one-component, 100-percent-solid, non-flammable and low-odor liquid that sets up in one hour.
The low volatile organic content of the liquid underlayment meets federal, state and local government indoor air quality regulations, and qualifies the product for Underwriters Laboratories (UL) GREENGUARD certification.
Acous-Tec r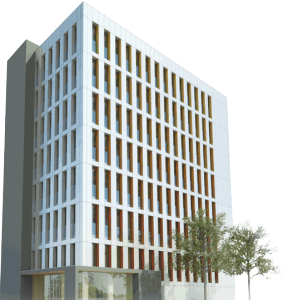 eplaces rolled sound reducing membranes in all floating floor systems, including vinyl tile, plank, laminate and wood. The liquid system simplifies installation for contractors and DIY'ers since there is no need to measure, cut or tape material.
To learn more, visit www.wftaylor.com, or watch a video.