Soy Foam "Takes a Seat" in Automobile Interiors
January, 2007
There's been a lot of talk surrounding the use of soybean oil in as a replacement for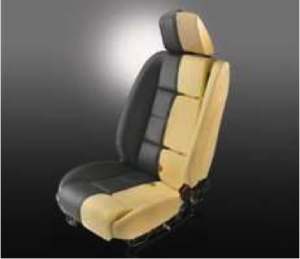 petroleum in fuels, but what about other aspects of the automobile industry? After several years of research and funding support from the United Soybean Board (USB) and soybean checkoff, Ford Motor Company and Lear Corporation are close to putting flexible foam made partially from soy in automobile interiors.
In addition to funding from USB, Lear and Ford have worked with Urethane Soy Systems, Bayer Corporation and Renosol Corporation to develop technology called SoyFoam. The product has been designed with automotive manufacturers in mind. It contains lower VOC emissions than its petroleum foam counterpart and this factor is usually considered in most foam applications, especially the confines of a car.
"U.S. soybean farmers are thrilled to be a part of new technology that will reduce our nation's dependence on foreign sources of oil," says Todd Allen, chair of USB's New Uses Committee and a soybean farmer from West Memphis, Ark. "Successful partnerships with companies like Lear and Ford have kept soy in the forefront of manufacturer's minds when it comes to their product lines. We're seeing more and more interest from major manufacturers to use soy as a base material in their research."
After leaping many hurdles, Lear developed a product that would not only perform well in automobiles, but could endure mass manufacturing processes. According to Lear, the development of SoyFoam included soybean oil blends of methylenebis phenylisocyanate (MDI) foam as well as toluene diisocyanate (TDI) products.
SoyFoam was tested at Lear Corporation and Ford Motor Company's Research & Innovation Center for inclusion in automobile interiors. Ford has now approved SoyFoam final data, including reforming strength, odor, toxicity, fogging and others. Lear Corporation is first to be approved for automotive seating use of SoyFoam and it stands a good chance of being employed in Ford vehicles in the near future.
"Lear's partnership with USB was key to our success and we look forward to working together as we grow the use of SoyFoam globally and engineer higher soy content automotive interiors," says Ash Galbreath, director of Lear's Environmental Comfort Engineering.
To learn more about Lear Corporation's SoyFoam product, visit www.lear.com. To discover more about soy technology, visit the Soy Products Guide at www.unitedsoybean.org/newuses. USB