AGROL® Soy-Based Polyols Expand Market Potential of Polyurethane Foam
May, 2013
The market for soy-based polyurethanes continues to expand as manufacturers look for alternatives to high-priced petrochemicals. Soy polyols perform like their petrochemical counterparts and enable manufacturers to increase the sustainability of end products without sacrificing performance. In some cases, products are even enhanced with lighter weight, more strength and better durability.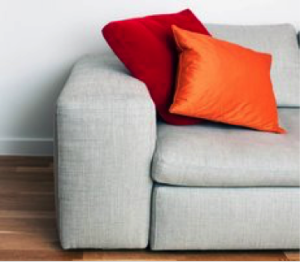 BioBased Technologies® developed its first Agrol soy-based polyol in 2005. The following year Agrol was named a P2 Awardee by the U.S. Environmental Protection Agency because the innovative chemistry behind the product helps advance pollution prevention and other environmental goals.
Agrol comes in multiple functionalities that enable manufacturers to formulate applications ranging from flexible to case to rigid foams. Agrol soy-based polyols contain no microfibers and have a high R-value. As a result, products containing Agrol improve health conditions for consumers and help to create more comfortable living environments. They also help product users save money with better energy efficiency and improved durability, and they are environmentally responsible.
Recently BioBased Technologies took the next step in the evolution of soy-based polyols with the introduction of Agrol Prime series. According to Sam Kratzer, chief operating officer at BioBased Technologies, the latest additions to the Agrol line "all have primary hydroxyl functionality, which will allow them to be used at higher levels than current Agrol polyols."
The versatile Agrol Prime series can be used in slabstock foam, molded foam, adhesives and coatings. Agrol 1.7 AO+ and Agrol 3.0 AO+ are low-volatile-organic-compound (VOC) polyols with antioxidants added to the formulation for use in slabstock foam.
Consumer products with Agrol have earned the stringent GREENGUARD Certification for Children & Schools for indoor air quality.
To learn more about Agrol soy-based polyols, visit www.biobased.net. To learn more about using soy in polyurethanes and other products, please refer to the USB Soy Products Guide at www.soynewuses.org.