Goodyear Tires Gain Traction with Soy
After years of testing, Goodyear Tire and Rubber Company announced in August 2017 the release of Assurance WeatherReady tires, featuring a unique soy-based tread with enhanced traction.
Soybean oil replaces petroleum-based mineral oil as a plasticizer or extender in the polymer finishing stage of SSBR (solution styrene-butadiene rubber) polymer production. This enables the material to remain more flexible at lower temperatures than petroleum-based rubber compounds, improving traction in a variety of weather conditions.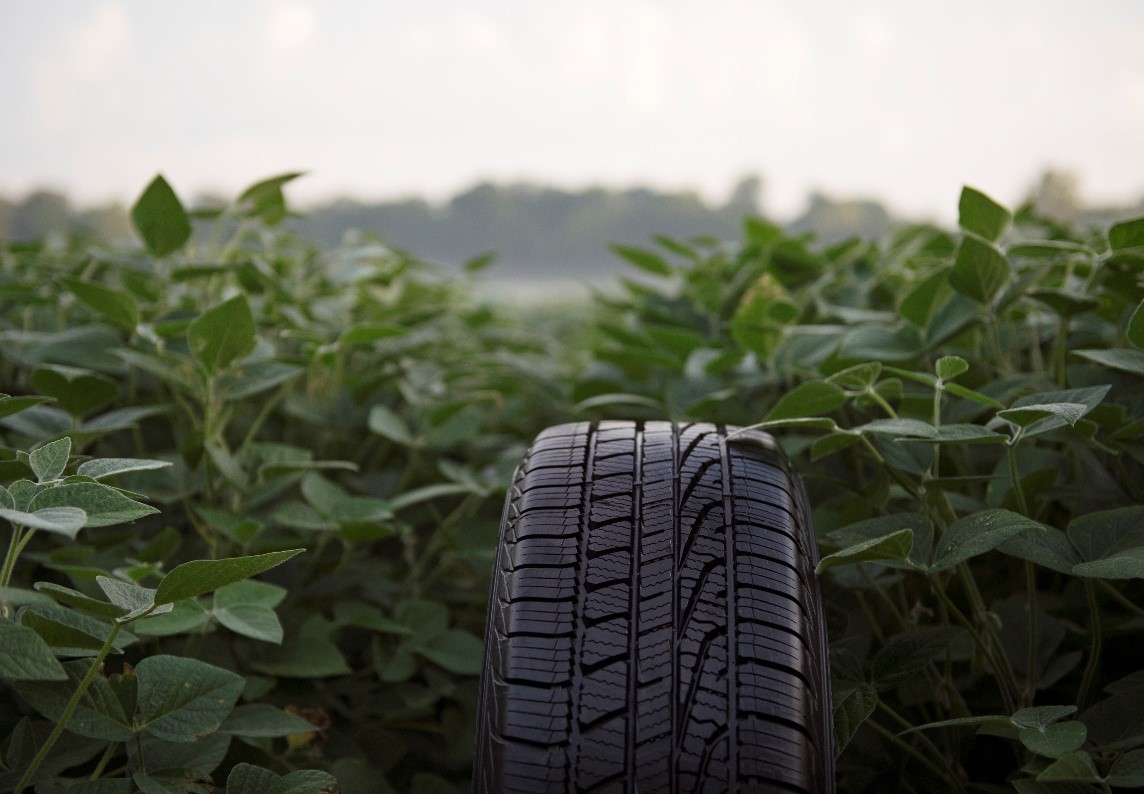 Rubber made with soybean oil also mixes more easily in the silica-reinforced compound used in tire manufacturing. Goodyear says this makes the compound easier to process, which improves manufacturing plant efficiency and reduces energy consumption.
Development and testing for the WeatherReady line occurred at Goodyear's Innovation Center in Akron, Ohio, in its manufacturing plants and its proving grounds. The WeatherReady was also tested at the McKinley Climatic Laboratory, located within the Elgin Air Force Base in Florida.
"Goodyear's legacy of innovation drives us to continue to apply new technology solutions, developing superior performing tires that meet consumer demands," said Eric Mizner, Goodyear's director of global material science.
Goodyear's Assurance WeatherReady tires are offered in a wide range of sizes, covering 77 percent of cars, minivans and SUVs on the road today.